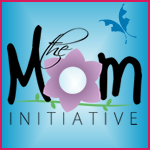 It was my first time attending Bible Study at my new home church. A small, friendly setting, the down-to-earth women made me feel at ease. Our leader started with an icebreaker. Introduce ourselves, then tell one fact that others might not know about us. I shuffled through my thoughts for that one thing I should share.
I could tell them I'm a Christian writer and speaker. I immediately rejected that thought, deciding to share a tidbit that would help them know my personality better instead.
"I'm LauraLee Shaw, and I'm a stay-at-home-mom who's domestically challenged." This rolled off my tongue much to my own surprise, but it was out there. My confession was met with grins, giggles & some head nods up and down. Phew.
Later that night, my public declaration at Bible Study bounced around my brain. I'd said that hundreds of times to myself before, never out loud to others with such blunt force. I'd divvied out my reasons to others of why it was difficult for my scattered, creative brain to manage a household and put meals together. I'd laughed about how I was surrounded with Martha Stewart-type friends I wanted to be just like when I grow up. What more could one expect from someone from a poor, broken home who wasn't taught a lick about domestic life?
Deep down, though, I was ready to ditch the Undomestic Diva label.
You can read the rest of my guest post at The M.O.M. Initiative (Mothers on a Mission to Mentor other Moms)…click here: http://www.themominitiative.com/2013/09/12/confessions-of-a-domestically-challenged-diva/
Would love your support on my Facebook page. Click here: FaithColored Glasses on FB
© 2010-2013 FaithColoredGlasses.com All Rights Reserved