Actor & Comedian Ray Romano is quoted as saying, "The more I go through parenting, the more I say I owe my mother an apology." Too funny and TOO true! I remember about eight years back when I was a mother of a post toddler, a soon-to-be-tween & a pre-teenager, I felt like I didn't know what I was doing a majority of the time. Some days, the goin' was pretty smooth. However, when "those" times came—the ones where behavior problems, entitlement issues and disrespect rose up—then I would lean on the wisdom of the great parents I knew who had gone before me.
One of the best nuggets of advice I ever received on taming "those" behaviors was from a mother of five. She suggested starting with three things before trying any kind of punishment: 1. Get eye contact (have them stop what they're doing and look me in the eye), 2. Cut back verbal freedom (no interrupting…stay still & listen) & 3. Require a verbal and physical response ("Yes, mom.").
Read the rest at The M.O.M. Initiative where this post is published today. Would appreciate your coming by there and adding your thoughts to the mix.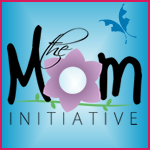 Would love your support on my Facebook page. Click here: FaithColored Glasses on FB
© 2010-2017 FaithColoredGlasses.com All Rights Reserved